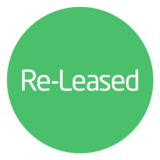 REPORT: The Future of Commercial Real Estate New Zealand
The Commercial Real Estate industry in New Zealand is changing, are you ready?
This free insightful report featuring respected New Zealand CRE experts, designed to give owners and operators the information and advice they need to maximise their CRE assets both now and into the future.
If you are a kiwi operator or owner this report is for YOU. Curated with the NZ market in mind, the report covers off:
The Importance Of Data For The Commercial Property Sector In 2021
Creating & Managing The Post-Covid Office
A Sustainable Industry Is A Strong Industry
Office Landlords Need To Engage & Adapt
Drawing on our internal CREDIA data from tens of thousands of leases and combining that with qualitative insights from experts this report contains at least one tip, data point or piece of analysis that will give you value.
Featuring insights from industry leaders in Australia