Seeing the opportunities in a changing property market
Jonathan Wallace
In his 38 years in property, Jonathan Wallace, CEO of Wallace Development Company has navigated market crashes and changing demands, surviving – and thriving – to complete more than 400 projects.
Here he talks about how he has created opportunities from a changing market and what he's learned along the way.
The first lesson I learned was while helping my father with his transport business. He was working with depreciating assets, unskilled workers and a lot of small accounts and I knew I wanted to get away from that, so property appealed.
After leaving university, my first steps were into residential, scrimping and saving to get the money together to buy a couple of houses which I then renovated. The uplift in value was a sign that there was something in it.
However, I wanted to get to scale which I didn't think I could do with residential, so I switched to commercial property. It was relatively uncommon at the time as it tended to be the domain of insurance or construction companies.
I bought industrial to start with, increasing value by making improvements, getting in better tenants and rent reviews. I could then leverage the value to buy more properties.
The first big challenge was the crash in 1987. I'd only been going a few years and it hit New Zealand and the commercial property market hard. Bigger companies than mine were affected to a greater extent and a lot collapsed.
I was already quite cautious but it taught me to be even more cautious, not to over-extend my position. It also taught me to focus on buying well-located properties, with robust tenants that could withstand an economic shock.
It also provided me with an opportunity. With fewer property businesses around, it pushed me further up the hierarchy which meant access to better tenants.
I continued to acquire commercial properties but started branching out into development. If a tenant couldn't find the space they wanted, I'd buy some land and build it for them.
By that point, the business had three strands: Acquisition, development and portfolio management. I'd keep 50% of what I built and sell on the rest to recycle capital. Management was kept in house rather than outsourced which was to put the business in a good position later.
I kept an eye on my tenants' businesses and new trends in their sectors. Some distribution companies were introducing palletization and containers which meant they would require volume rather floorspace. So I started buying higher sided buildings in anticipation of the changing demand.
New Zealand has always been a little bit behind places like the US and it was through watching what was going on overseas that I saw the 2007/08 financial crash coming.
While New Zealand's banks weren't themselves overexposed to the US market, their Australian parents were. My theory was that if the Australian banks got short of money they would call on their junior partners in New Zealand.
It gave me time to quietly cull property and tenants I felt were vulnerable and I got rid of all our undeveloped land. I also extended out any credit we had beyond three years.
The banks were very inquisitive about why I was taking a negative view of them but I was never worried about having called it wrong, I was more worried that I hadn't gone far enough.
Lots of businesses went bust but we'd prepared, not only was Wallace still around, we were liquid and could start developing.
Retail was the next sector that looked set for change. Online shopping was still a small part of the market but I could see it becoming bigger and a lot of retailers were working off relatively small margins. At the same time, bigger centres and brands were gaining dominance so I figured there would be a clean-out of smaller vulnerable stock.
Any of our peripheral retail assets were sold off, retaining just the prime. We might have had a bit of a lead on the market, I wasn't privy to what everyone else was up to but you could still sell peripheral stock at that point. It helped us get rid of secondary properties before they were difficult to sell.
While the internet has had a big impact on the retail market, in more recent year's technology has started to shake up office demand allowing people to work from different places rather than being confined to an office.
I could see people moving out of the city while still earning their money from businesses based in Auckland and Wellington. Home-working doesn't give people the sense of community they like, so they needed somewhere they could work.
Emergence of co-working and embracing change to create opportunity

In the US, I saw the emergence of co-working with brands like WeWork - the number of co-working spaces worldwide had risen by 84% in two years. To see firsthand, I toured some of WeWork's offices in America and decided to set up a co-working brand called Tech Collective. The aim is to provide cutting-edge space with great infrastructure on flexible leases that would appeal to future-focused businesses.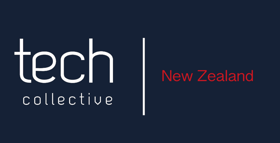 Our first Tech Collective, in a former wool store in Napier, opened in 2017 and we now are attracting global tech brands like Xero and Re-Leased.
The decision to be the operator rather than lease space to an existing brand was so we could control the occupancy and potentially move tenants around our portfolio as their needs change.
However, the challenge was the banks as they didn't know how to value co-working. Had we been setting-up from scratch it would have been extremely difficult but fortunately, we already had the scale of our wider property portfolio.
It also helped that we'd kept our property management in house and we could lease our own buildings to Tech Collective.
However, moving into co-working has been a learning curve. The people who want to be in co-working space are generally younger – although not all – and want a cool space with amenity and community.

It changed our approach to acquisitions. We started looking at buildings we wouldn't normally consider suitable for business space. A building with ground floor use but no particular first-floor use would have been dismissed but if it was cool enough, with good light and interest we could get value from converting it for co-working. The key is space with character, that you can break up and create interesting areas with comfortable seating, communal kitchens, outdoor areas etc. To help create a sense of community we organised functions and events. Our approach has proved successful.
The real surprise – and lesson – was how much administration time these spaces take. One desk can require as much admin as a company with 20 or 30 people in a regular office. So, we've had to work out how to streamline the process – introducing swipe card access for example and implementing property management software. We've also started using Re-Leased's tenant app for communicating with our occupiers as it's more efficient.
I think the key to making 'change an opportunity' is to get in early but not to over-commit so you can get out if you really need to. We plan for the best scenario right down to the worst so we aren't exposed. It also means if things don't work out, we aren't making decisions under pressure.
If I could go back, would I have done anything differently? Obviously, you miss out buying a particular building or could have done something better but the general principles I would keep the same. I don't regret any of it, it's been good.