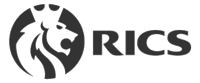 About this on-demand webinar
Join our expert panelists, Andrew Knight, of the RICS, Grace Thomson, Technology Advisor at Re-Leased, and Roger Weston, Partner at Saffery Champness for a technology-focused discussion for the commercial property sector. Each speaker brings a unique perspective to this topical conversation and the panel offers tangible advice about how your business can begin to better use technology to work more collaboratively with external advisors, empower your teams to succeed, and become a more profitable business.
The discussion will cover how cloud-based technology and improved access to real-time data have impacted the property sector so far and how the sector is beginning to leverage this change to work more effectively. Our panelists detail how technology can lead to smarter working practices ranging from greater efficiency and increased profit margins to long-term cash security and financial clarity. You will learn how utilising a modern toolkit and seeking expert advice will enable you to begin to modernise your business.